Until Friday, Rihanna had been keeping all the details on her new Fenty Beauty line under lock and key, adding to the anticipation makeup lovers and fans everywhere. Grab your wallets ladies, we're going to Sephora. 
First off, we just want to point out how perfectly different the packaging is. When Rih posted a preview of the MatchStix (highly pigmented cream sticks for colour/contouring) on Instagram, fans speculated that the honeycomb-esque shape of the product meant that they were magnetized…and they were right! Convenience is definitely a factor in the meticulously thought out packaging, the magnetized MatchStix wouldn't be hard to find in a bag, and the one-roll blotting papers can easily tear off at the length you desire. 
Second, the foundation shade range. When Rihanna promised a diverse range of colours, she meant it. Not 10 shades, not 20, but 40. Fenty Beauty caters to everyone, no matter your skin tone or type. There's also different undertones for different colours, so if you skin is cool toned or warm, Rihanna's got you!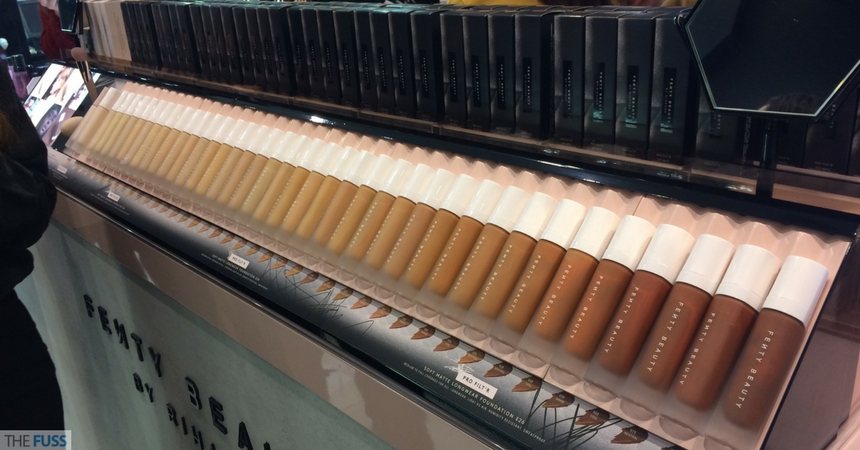 Let's talk about the formulas. If you can't take our word for it, take the words of beauty influencers around the world who are praising the luxurious, velvety feeling of each product. The foundation sets itself, so if you're tight for time, don't bother with setting powder. The universal lipgloss is glossy and shiny, but isn't sticky like a lot of others in the industry.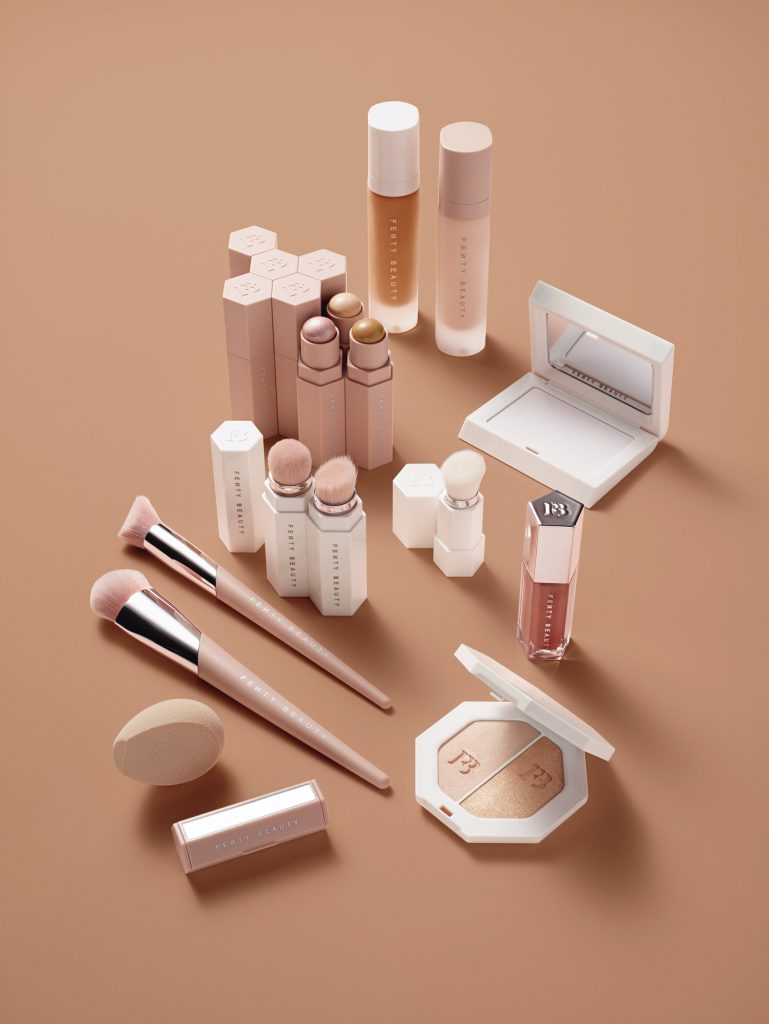 advertisement