Why settle for a simple wooden coffee table when you can have one made of glass and balloons? The internet is a place abundant in ideas, concepts and unique finds. We looked up and down to find you some cool pieces for your home, whether you want to buy the original, or just use it as an idea. Enjoy! 
Duffy London's UP Balloon Round Coffee Table ($9800)
This is Duffy London's UP Balloon Round Coffee Table. This might possibly be the coolest coffee table we've seen in a while. It manages to avoid looking juvenile despite the balloons, instead giving off a sleek and unique vibe. Just in case you aren't a gold or red kind of person, it comes in silver too! 
Pixer's Dreamy Sky Wall Mural ($129)
Maybe it's not so bad to have your head in the clouds sometimes – at least not when you've got Pixer's Dreamy Sky Wall Mural up. This beautiful mural will add space and brightness to any room. The best part? It can be repositioned. Just peel it off and stick on wherever you want. It won't leave a sticky residue either. 
SnapPower USB Charger ($15 for a single, prices vary for bundles)
SnapPower
ezgif.com-video-to-gif
Need to charge your phone but all the outlets are taken? You need SnapPower's USB Charger Outlet Cover Plate. It's a cool addition to any home. 
WIRE Black Dining Chair ($79 each)
Structube's WIRE Back Dining Chair has the modern style we love. It doesn't even have to be a dining chair if you don't want it to be, use it as a desk chair instead! 
Urban Outfitter's Anders Wall Sconce Accessory ($14)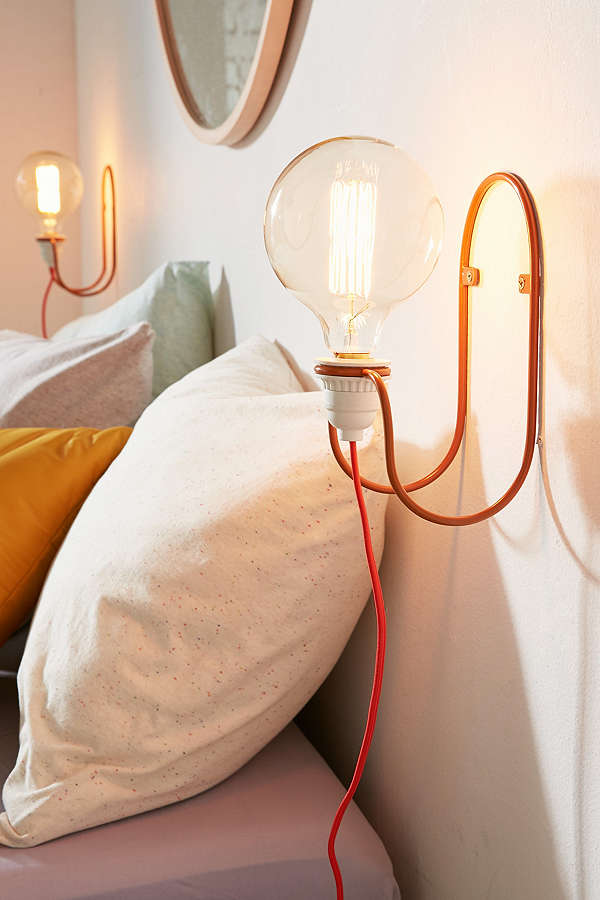 Screw any lightbulb into the Anders Wall Sconce Accessory from Urban Outfitter's. It'll give any lightbulb a modern vintage appeal. 
Metal Wall Art – World Map ($61)
For world travellers, or those who dream of it. Hoagard's World Map Metal Wall Art can be styled as it is in the picture (fastened strings to photos of your travels) or any way you like. Hang tags off of each country or just leave it as it is! 
advertisement