Also known as thermal imaging, thermography uses a special camera to measure the temperature of the skin on your breast's surface. It is a procedure that's non-invasive and doesn't involve radiation.
Blood flow and metabolism are higher in a cancer tumor because cancer cells are growing and multiplying fast. As blood flow and metabolism increases, your skin temperature increases as well. These are the two things breast thermography takes into account.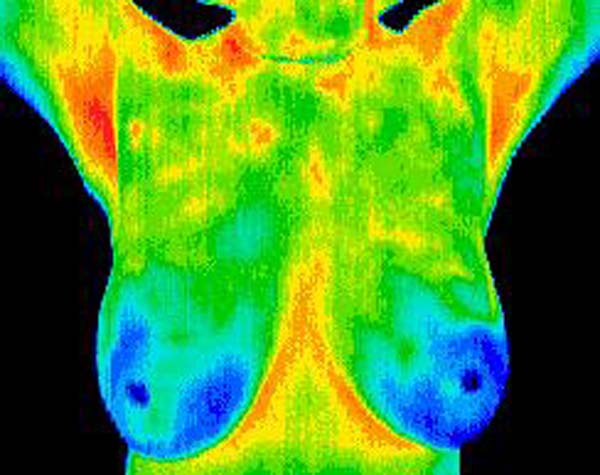 Don't be fooled, this isn't a substitute for a mammogram, and there's no solid evidence showing that it's an accurate screening tool for early breast cancer detection (when the disease is most treatable). In fact, on Oct. 27, 2017, the U.S. Food and Drug Administration gave an update reminding people of these very facts.
"Thermography has not been shown to be effective as a standalone test for either breast cancer screening or diagnosis in detecting early-stage breast cancer," the update said. "In fact, the greatest danger from thermography is that those who opt for this method instead of mammography may miss the chance to detect cancer at its earliest stage."
Researchers are testing new versions of thermography that may one day improve the accuracy of the test.
While it may be tempting to take the easier, more convenient route, NEVER skip out on taking a traditional mammogram. Early detection is so important, do not put yourself in jeopardy.
advertisement